Miranda Aisling of Miranda's Hearth
Tell us about what you do for business.
Miranda's Hearth is a community arts non-profit dedicated to building community through creativity that is approachable, affordable, and accessible. Since 2013, we've served nearly 30,000 people through community programming including weekly makers nights, the annual BIG Massachusetts Tiny House Festival, and local conferences. In 2019, the Hearth submitted a bid to repurpose Briscoe Middle School in Beverly, MA as a community arts center.
Everyone's got a story. Tell us about you.
I'm an interdisciplinary artist, community organizer, and entrepreneur. All of my work focuses on the same goal: to reconnect art to daily life. I founded Miranda's Hearth in 2013 after finishing an M.ed. In Community Art and a B.A. in Painting. From 2015-2015, I built my own tiny house, Aubergine, as a public art project and filled it with artwork from over 100 different artists. My personal artwork includes abstract oil paintings on knitted canvasses, a book titled 'Don't Make Art, Just Make Something,' and folk songs written for piano and guitar.
What motivates you?
My goal is to help everyone reconnect with their own innate creativity. Too many people believe that creativity should be left to artists when it's actually a natural byproduct of being alive. I spend my time engaging in as many creative activities as I can, some more artistic and some not.
Why are you joining The Next Gen Network?
I've really enjoyed all of the people I've met throughout the Next Gen Network and am looking forward to getting to know them better as a member!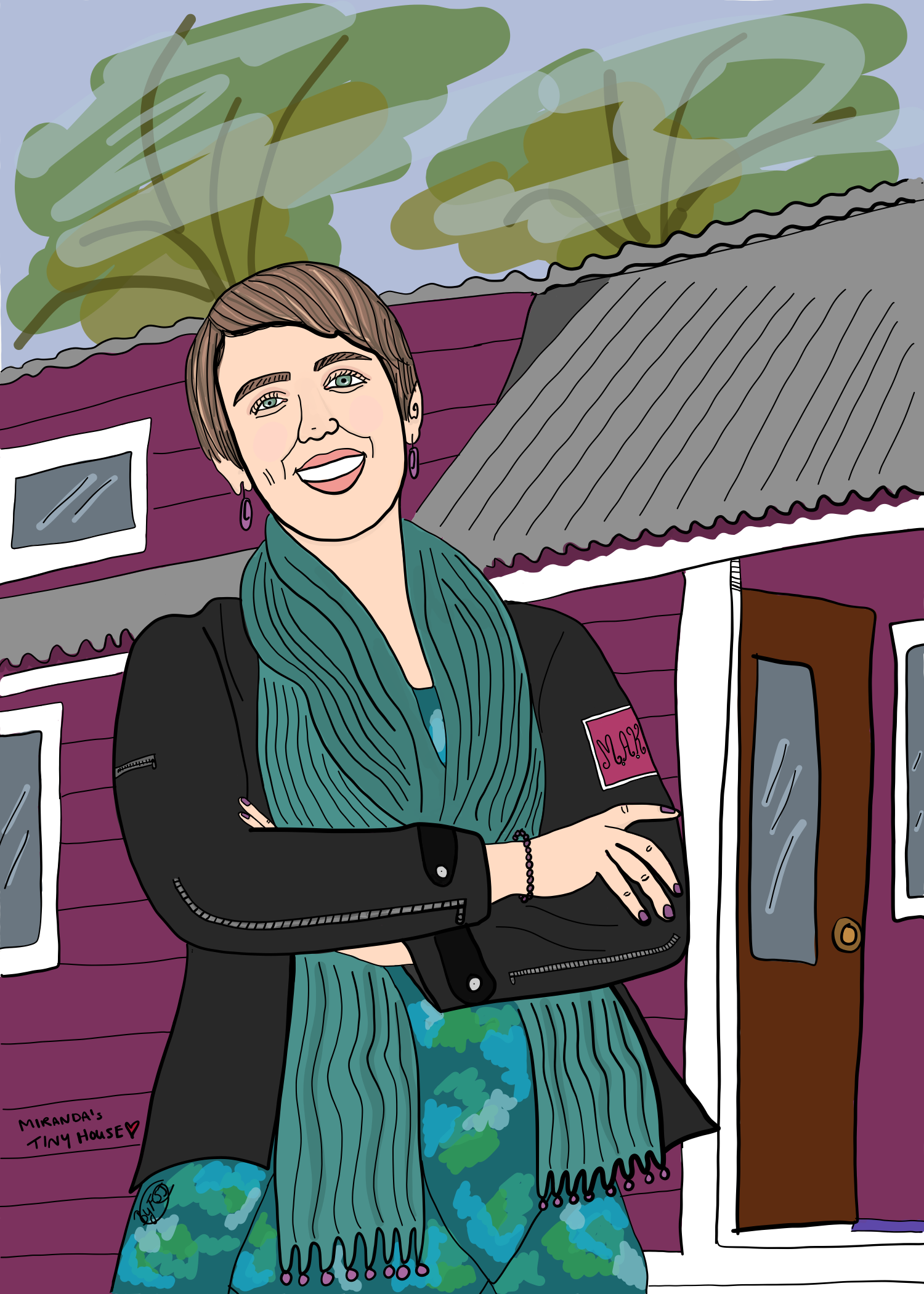 Professional title:
Founder & Executive Director
Industry:
Nonprofit/Community Organization
Website URL:
Facebook:
Http://facebook.com/mirandashearth
Instagram:
@mirandashearth
Twitter:
@mirandashearth
Preferred Pronouns
She/her/hers