Get Involved with The Next Gen Network

Haven From Hunger
Everyone deserves safety, dignity, and hope — to have shelter from the weather, heal when they are sick, and share meals in a place where they can grow and flourish as part of a community.
For 34 years, Citizens Inn, Inc., now merged with Haven from Hunger, has worked toward ending homelessness and hunger across the North Shore. Our mission calls us to support everyone with dignity and respect, as they live in our emergency shelter, Citizens Inn Between; our sober living transitional housing shelter, Citizens Inn Transition; our affordable housing units, Citizens Inn Homes; or join us for meals as part of our Citizens Inn Haven from Hunger program. Through our work, we not only provide a safe place to stay and a meal on the table but offer tools to empower families and individuals to find permanent solutions to break the patterns of instability in their lives.
The Next Gen Network volunteers the 1st Tuesday of the month at Haven From Hunger from 3:30 - 6:30 pm.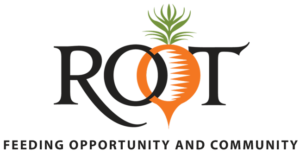 Volunteer opportunity with Root October 24th + November 26th to assist with Resume Building + Mock Interviews:

Resume Building Workshop, Thursday, 10/24; 8:30* am-10:30 am + 12:30*pm-2:30 pm
Assist Root Trainees in building/perfecting their first resume!
Mock Interviews, Tuesday, 11/26; *8:30 to 10:30 AM + - *12:30 PM to 2:30 PM 
Work with Root Trainees to practice and hone interview skills in advance of job-seeking.
*A brief training session + overview will be offered in the first 30 minutes of the workshop for new volunteers.  You are welcome to stay for both sessions if your schedule allows!

Contact Beth Alaimo here to volunteer at either workshop.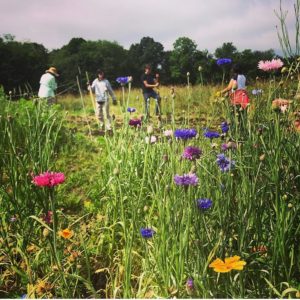 Newhall Fields Community Farm
Now incorporated as a nonprofit, Tillies AKA Newhall Fields Community Farm is a small solution to a major problem.
The Herb/Vegetable Garden is located behind Tillies Farm and it is run and operated by Jeannette McGinn and Rebecca Ingalls. The Herb Garden is a 4500 square foot garden on a 15 acre farm growing many different types of herbs and vegetables using sustainable techniques – no chemical fertilizers, pesticides or herbicides. Special attention is paid to soil health with an emphasis on soil enrichment by adding composted manure/organic matter, and winter cover crops. Produce will be given to volunteers and to Haven from Hunger. The proceeds from these sales of various markets support the Herb Garden. Newhall Fields Community Farm also acts as an outdoor classroom for adults, children, and school groups where they can learn about the farm-nature connection and how to grow sustainable local agriculture to feed our community.
Sign up for our Email List to stay up to date
Upcoming volunteer opportunities, meetups, and community events. No spam, ever.