Name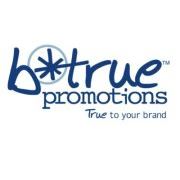 Brenda Treuhaft
Professional Title
Owner
Name of Your Business
b*true promotions
Website URL
btruepromotions.com
Industry?
Marketing/Media
What do you do for business? What sets you apart professionally (approach, personality, branding, etc.)?
All of the above!; )
I focus on creating powerful promotional materials, customizable apparel and branded items that effectively communicate your brand.
General location of your business + network
National
Who/what/when is a great referral for you?
How do you want to grow your business?
New connections in the business community; Give back to my local community; I'm successful and want to support the next gen-ally
Best way to reach you
Call; Email; Text; Social Media
Do you use social media to promote yourself?:

Yes


Facebook:
https://www.facebook.com/btruepromotions/


Instagram:
https://www.instagram.com/btruepromotions/


Linkedin:

https://www.linkedin.com/in/brendatreuhaft/
Do you have any services or discounts you want to provide to members of The Next Gen?
Why are you joining The Next Gen Network?
Everyone's got a story to tell. What's your background? How did you get here?
What would you like to see more of in your community?
What causes are near and dear to your heart? Feel free to use a one word answer, or elaborate/educate us.
Any initiatives you're working on? Passions and hobbies that you enjoy in your spare time? Anything else you want people to know?