Molly Merluzzi of Riveting Broads
Industry:
Marketing/Media
What do you do for business? What sets you apart professionally (approach, personality, branding, etc.)?:
We host a podcast that gives aspiring and tenured women professionals, citizens, community members, activists, politicians and more a place to process the complex and beautiful world in which we live.
General location of your business + network:
Greater Boston area
Who/what/when is a great referral for you?:
Jacquelyn Richard, you may have heard of her; )
How do you want to grow your business?:
New connections in the business community; Give back to my local community
Do you have any services or discounts you want to provide to members of The Next Gen?:
Open to suggestions but we will be offering sponsorship starting this fall.
Why are you joining The Next Gen Network?:
I greatly respect an organization that celebrates diversity, entrepreneurship and social justice
Everyone's got a story to tell. What's your background? How did you get here?:
Molly launched MM Consulting, an independent strategic marketing firm that focuses on taking the 'intimidation factor' out of traditional and social media-based marketing for local, start-up, non-profit, small, and medium sized businesses in January of 2016. MM Consulting provides clients with strategic direction and tactical management of marketing, social media, and public relations' efforts, including but not limited to content creation, brand strategy, social postings and advertising, email marketing, website evaluation, and design to help them tell their brand story in an authentic, captivating way.
Jacqui primarily works in Business Development for her family's insurance agency, Phil Richard Insurance and is also the founder of The Next Gen Network, the groundbreaking networking group that tells you to 'leave your sales pitch at home'. Based on the North Shore & Boston, this membership group started as a social experiment and has flourished into a built-in support system for you, your business, and local community. The Next Gen Network partners with local organizations and membership-based networking groups to help you maximize your exposure, bridge the obvious age gap you often see in networking, and connect you with other professionals who want to grow their business by giving back.
What causes are near and dear to your heart? Any initiatives you're working on? Passions and hobbies that you enjoy in your spare time? Feel free to use a one word answer, or elaborate/educate us.:
Planned Parenthood, ACLU, RAICES, REAL Program (Lynn, Ma)
Anything else you want people to know?:
Like and subscribe to Riveting Broads on Spotify, Apple Podcasts, Google Play or wherever you listen to podcasts!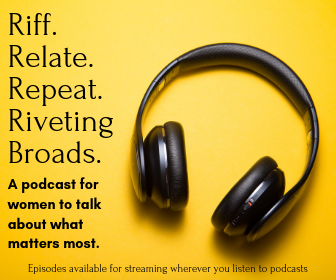 Name:
Molly Merluzzi
Professional title:
Founder & Co-Host
Name of your business:
Riveting Broads
Website URL:
Best way to reach you:
Email; Text
Do you use social media to promote yourself?:
Yes
Facebook:
www.facebook.com/rivetingbroads
Instagram:
rivetingbroads
Twitter:
rivetingbroads
Linkedin:
Riveting Broads